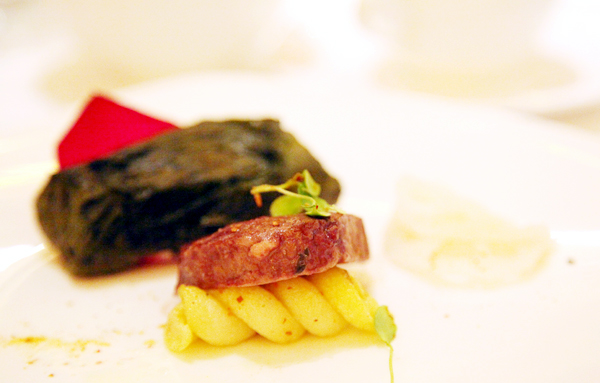 [Photo by Fan Zhen/For China Daily]
Ingredients:
Beef short ribs: 1,500g
Fresh lotus leaves: three pieces
Oyster sauce: 125g
Dark soy sauce: 5g
Wangshouyi spices (a mix of 13 spices):1/4 of one bag
Salt: 3g
Sugar: 5g
Chinese spirits (baijiu): 10g
Cornstarch: 15g
Chopped spring onions: 10g
Chopped ginger: 10g
Sesame oil: 25g
To make:
Cut the ribs apart; boil them in water for a short time to clear the blood.
Mix all the ingredients except the sesame oil. Marinate the meat for 24 hours.
Blanche the leaves and let them cool off. Pat the leaves dry to remove water. Cut the leaves into smaller pieces for wrapping ribs.
Drizzle sesame oil over ribs, then wrap the ribs in the leaves and use kitchen twine to tie each package closed.
Steam ribs in a steamer for about two hours and serve hot.