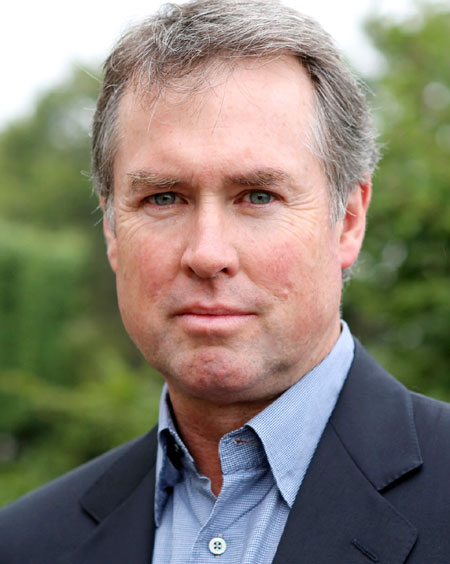 Warwick Ross, director of documentary Red Obsession
It has an Australian director, was filmed in France and China, launched in Berlin and is Robert De Niro's pick of the Tribeca Film Festival in New York.
The film is Red Obsession, a documentary following the Chinese influence on the French wine market.
"The reactions we've had are amazing," says director Warwick Ross from his home in Sydney, where he is on a brief break from promoting the film around the world. "Some of the reviewers came out and said, 'If you think this is a film about wine, think again.' It's about the power shift from the West to the East and China's middle class and an examination of that through the prism of Bordeaux wine."
Ross has a 20-year career in film making behind him and an interest in wine. He owns Portsea, a small winery on Australia's Mornington Penisula, and stumbled upon his subject when he became curious about the rocketing prices of Bordeaux wines.
"In Bordeaux a few years ago, unprecedented prices were being achieved and I at least, couldn't figure out why these prices were 10 times what they had been and the answer was that China was kicking in and these wines were sought after," Ross says.
The French touted Bordeaux's 2009 vintage as the "vintage of the century" and gave it a price tag to match. Nevertheless, Chinese buyers were keen to snap it up.
"Bordeaux seemed to capture the imagination (in China) as the best wine in the world, probably because Chateau Lafite Rothschild had gotten into China early and created a name for themselves," Ross says. "The prices of first growth the year we were filming were $1,000 a bottle."
The trouble came when the 2010 vintage was released, for the second year running the French were touting it as the "vintage of the century," and the French were yet again raising prices.
"(Wine critic) Robert Parker warned the chateaux not to put their prices up again because he could see the Bordeaux had burned their bridges with their traditional clients in America," Ross says. "(Parker) said, 'Don't do it because whatever you do, we're in for a big, big crisis' and they paid no heed to that.
"For the second year in a row it was being called 'vintage of the century' and prices went up 40 percent, and the Chinese were saying, 'wait a minute, the quality can't get any better than 100 percent, and if last year was 100 percent and you are telling us this year is also 100 percent and you are asking 30 to 40 percent more?' And I think it was the undoing of the Bordeaux pricing structure they were just too greedy, there was a major drop."
As for when the film will be available in China, Ross is unsure but optimistic.
"We've had so much interest from China and we would love to release it in China, we're just looking for a distributor now."
While you can't yet watch Ross' film in China you can drink his wine - Portsea is stocked at the Mandarin Oriental Hotel in Shanghai, thanks to the contacts Ross made during the filming of Red Obsession.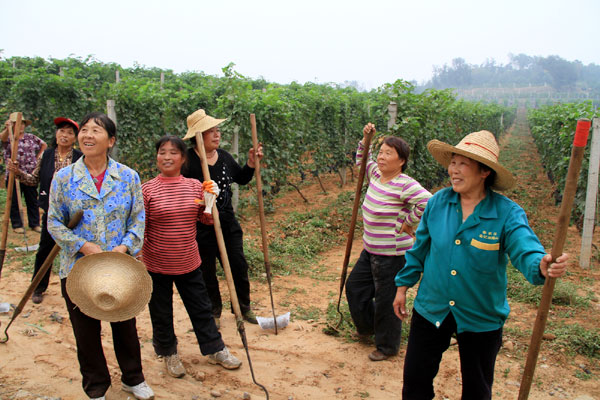 Workers at Chateau Changyu [Photo provided to China Daily]