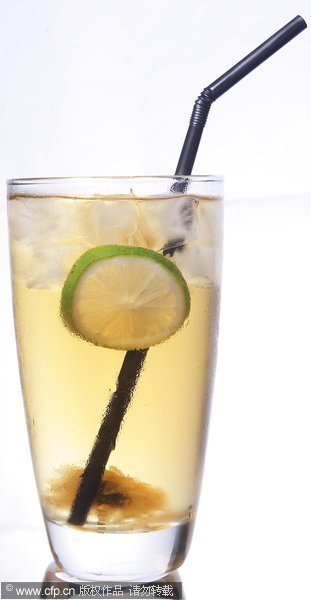 [Photo/Cfp]
How can you beat the summer heat? Many would say ice-cold drinks always hit the spot. However, it's not that healthy to drink carbonated refreshments. Here we offer you seven refreshing beverages to keep you both cool and slim in summer.
The first one is self-made flavored water. Drinking a large amount of water is necessary to keep a slim figure. Water can maintain body fluid in balance, making you feel full and reducing food intake. But the taste buds always want something adventurous and new. Whenever you get bored with the plain water, just add some fresh herbs and fruits like slices of cucumber and lemons to make the flavor stand out.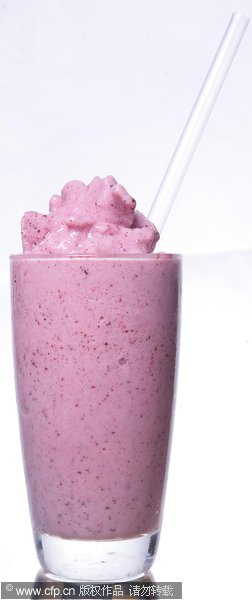 [Photo/Cfp]
As the best base for a smoothie, watermelon is rich in water as well as varied nutrients including cancer-fighting lycopene and amino acid arginine. A study also reveals that arginine can reduce body fat and strengthen muscles.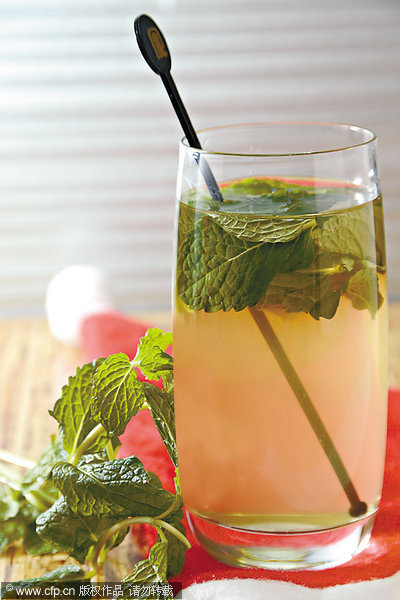 [Photo/Cfp]
If you want to have a slender waist, a cup of iced mint tea may be your thing. Mint, beneficial for the elimination of fat in the stomach, can speed up digestion of fat-rich food like hamburgers and steaks to keep your waist smaller.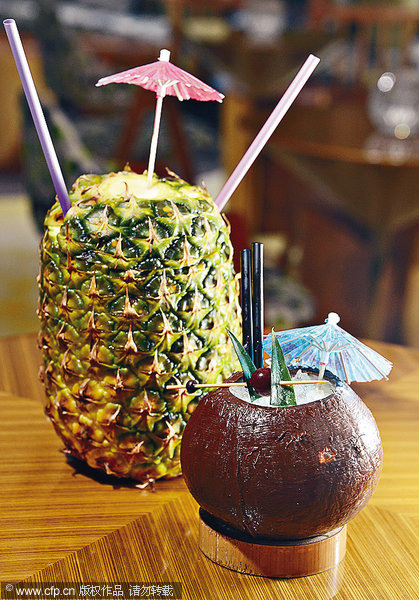 [Photo/Cfp]
If mint is not your thing, you can replace it with pineapple juice that contains monounsaturated fatty acids and bromelain, two elements useful for your flat stomach.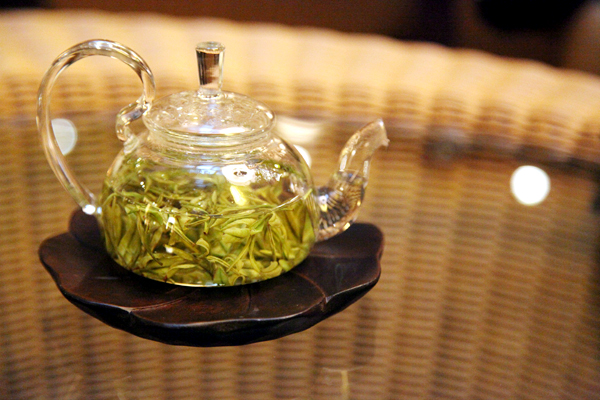 [Photo by Fan Zhen/chinadaily.com.cn]
It is believed that green tea may help you fight cancer, protect your heart as well as shed pounds thanks to its antioxidant. So, you can lose more weight by drinking a cup of green tea before exercise.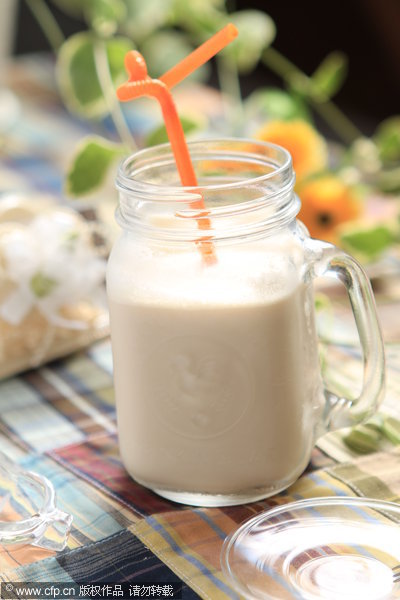 [Photo/Cfp]
Since chocolate (especially black chocolate) can reduce your appetite so as to slim your body, a dark chocolate milkshake for breakfast can keep you full for several hours.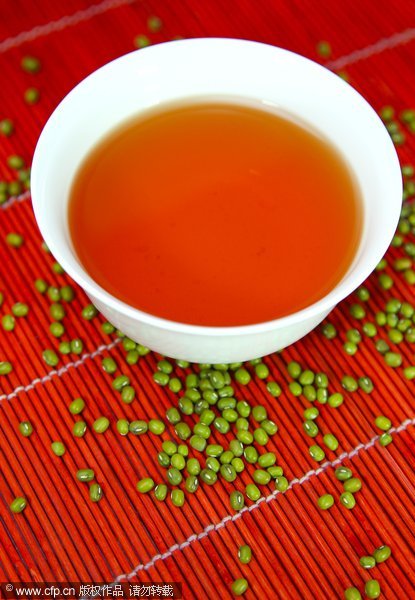 [Photo/Cfp]
And last, mung bean soup is an effective drink to keep you slim recommended by experts. Rich in elements like vitamin B, glucose, protein, amylase, iron and calcium, mung bean soup can help eliminate body toxins and regulate metabolism, thus being a wonderful drink for losing weight and staying cool.