Chinese name: 炒麻食 (chǎo má shí)
Style: Shaanxi Cuisine
Characteristics: Stir-fried Shaanxi Pasta (mashi) is tasty, smooth and digestive.

Shaanxi Pasta (mashi), a kind of pasta favored by northwestern Chinese, can be either braised (like Braised Shaanxi Pasta) or stir-fried. It's rare to eat it at the local people's home especially at the youth's nowadays, since the way of making Shaanxi Pasta does need skills. Hereunder is the most popular way to make Stir-fried Shaanxi Pasta.
Ingredients:
150 g pasta (mashi)
50 g fresh mushrooms
1 fresh chili pepper
half a carrot
chopped green onion
salt
pepper powder
tomato ketchup
Note: the amount of the ingredients especially seasonings listed above can be appropriately used according to one's personal taste.
| | |
| --- | --- |
| Preparation: Wash and clean the mushrooms, carrot and chili pepper, dice them, and put into separate plates. | |
Methods:

Step 1: Half fill a wok with water, turn on the heat and pour in the mashi when the water is boiling. Stir and boil for about 5 minutes until the mashi is 90% cooked, and then turn off the heat. Remove and drain off the water through a colander. Put the mashi in a basin or a bowl.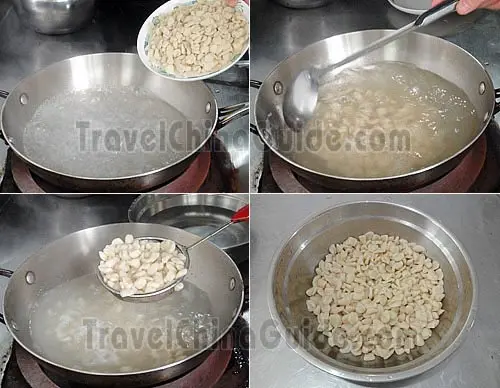 Step 2: Empty the wok and place it over high heat until hot. Add some cooking oil, and add the chopped green onion, chili pepper, carrot and mushroom dices one by one when the oil is sizzling. Stir-fry for 30 seconds.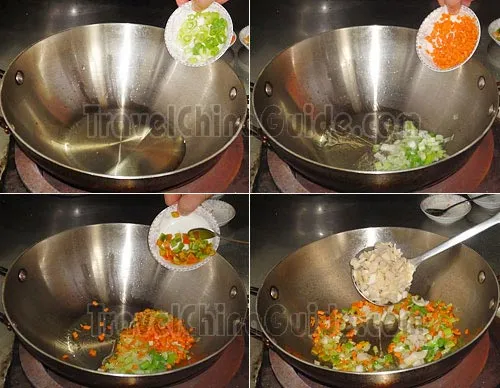 Step 3: Add the tomato ketchup and boiled mashi and stir-fry for 2-3 minutes. Add the salt and pepper powder, and stir-fry for 20 seconds more.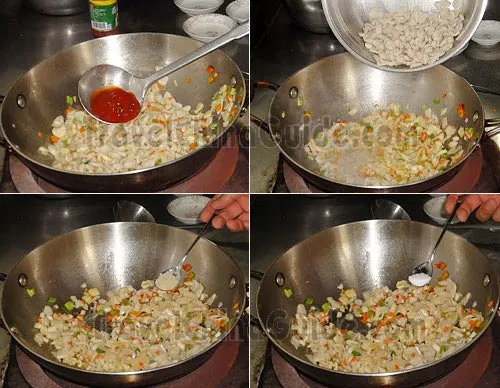 Now Stir-fried Shaanxi Pasta (mashi) is ready. Turn off the heat, spoon it out of the wok and serve in a plate.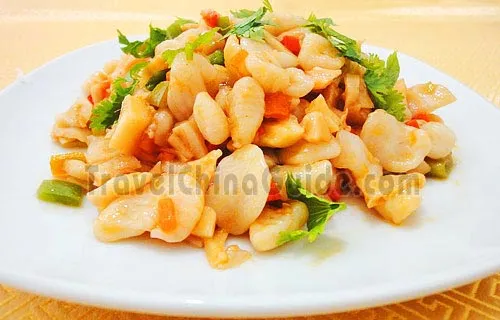 Our Guests Enroll in the Cooking Class:
On May 8, 2010, Ms. Sarah González De Mojica, Ms. Carmen González-Keelan & Ms. Inés Mojica De Cantillo visited a local family in Xian privately when they joined TravelChinaGuide's tour group. During the visit, they also learned to cook Chinese Dumplings & Stir-fried Shaanxi Pasta (Mashi) from the hospitable hostess.