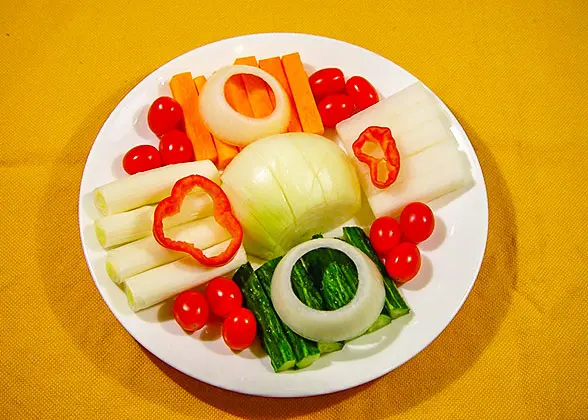 The majority of Chinese restaurants in Beijing feature what is known as 'family style dishes' (jia chang cai), which are basically the most common types of food that any self-respecting Chinese makes at home. Shandong style (lu cai) stems from that. Shandong Cuisine, also known as Lu cai, is made up of Jiaozhou Cuisine (mainly the seafood) from the coast, Jinan Cuisine from inland, and Kongfu Cuisine. Lu cai tastes somewhat salty and is the most widespread cuisine in the country. Shandong Cuisine can now be found in nearly every corner of China and is well liked by gourmets.

Fengzeyuan Restaurant
Chinese name: 丰泽园饭庄(fēng zé yuán fàn zhuāng)
The best known restaurant deals with Shandong Cuisine in Beijing. The special dishes recommended are really delicious and worth tasting.
Recommended Dishes: Braised Sea Cucumber with Scallion, Cuttlefish Roe Soup
Average Cost per Person: CNY120
Location: No.83, Xi Dajie, Zhushikou, Xuanwu District

Nishi Seafood Restaurant
Chinese name: 倪氏海鲜(ní shì hǎi xiān)
The seafood of Jiaodong Peninsula in Nishi Seafood Restaurant is very delicate with dense flavor. But eating here is a little costly. The buffet dinner offered on the 4th floor is much cheaper and also dainty.
Average Cost per Person: CNY300
Location: 1-5F Haitai Mansion, No.229, Beisihuan Zhonglu, Chaoyang District

Tongheju Restaurant
Chinese name: 同和居(tóng hé jū)
It is a time-honored brand restaurant in Beijing. So the dishes here have a well-deserved reputation.
Recommended Dishes: Bean paste cake, Cuttlefish Roe Soup
Average cost per person: CNY70
Hours: 10:00 - 22:00
Location: B71, Yuetan Nan Jie, Xicheng District

Xiao Qingdao
Chinese name: 小青岛(xiǎo qīng dǎo)
It is a little restaurant in Gui Jie. The seafood here is fresh and is cooked following the genuine Shandong Cuisine.
Average Cost per Person: CNY50
Recommended Dishes: Steamed Scallop in Shell with Black Bean Sauce
Location: No.205-207, Dongzhimennei Dajie, Dongcheng District

Dongxinglou Restaurant
Chinese name: 东兴楼饭庄(dōng xīng lóu fàn zhuāng)
Average Cost per Person: CNY80
Recommended Dishes: Croquette
Location: No.5, Dongzhimennei Dajie, Dongcheng District

Hui Feng Tang
Chinese name: 惠丰堂(huì fēng táng)
Average Cost per Person: CNY50
Recommended Dishes: Roast Duck, Braised Sea Cucumber with Scallion
Location: opposite the north gate of Cuiwei Mansion, Cuiwei Lu, Haidian District

Old Neighborhood Wen Restaurant
Chinese name: 闻记老邻居(wén jì lǎo lín jū)
Average Cost per Person: CNY50
Location: No.9, Huguang Zhongjie, Wangjing, Chaoyang District

Hai Qing Xuan
Chinese name: 海清轩(hǎi qīng xuān)
Average Cost per Person: CNY40
Recommended Dishes: Sautéed Scallop with Oyster Sauce
Location: No.5-12, Dongzhimennei Dajie, Dongcheng District

Baifuyuan Restaurant (Heping Li Branch)
Chinese name: 百富源酒楼(bǎi fù yuān jiǔ lóu)
Average cost per person: CNY 50
Hours: 11:00 - 14:00 17:00 - 22:00
Location: 8, Section 6, Heping Li Zhong Jie, Dongcheng District
Bus Route: 104, 108 (get off at Jiangzhaikou Stop)

Taifeng Lou Restaurant
Chinese name: 泰丰楼饭庄(tài fēng lóu fàn zhuāng)
Average cost per person: CNY100
Hours: 10:00 - 22:00
Location: 2, Qianmen Xi Da Jie, Xuanwu District