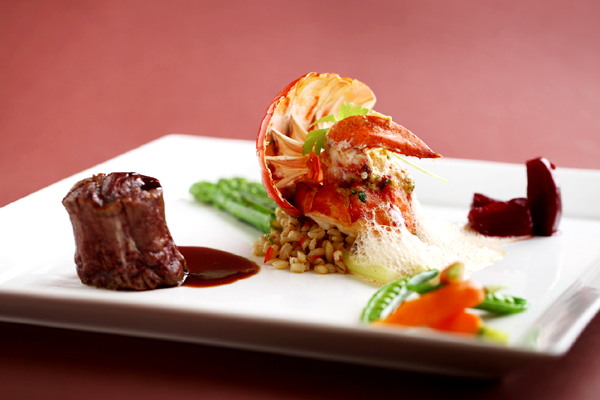 Photo provided to chinadaily.com.cn
Make it an occasion and fall in love all over again this Valentine's Day at Raffles Beijing Hotel. On the 13th of August 2013 we will celebrate the most romantic day of the lunar year. Join us at JAAN, our award-winning French restaurant; where an intimate and elegant dinner awaits you and your loved one.
Share in the magical ambiance created by a truly historic setting, elegant live background music and a well thought out menu by our Executive Sous Chef Riaan Burger.
Riaan has used molecular gastronomy as well as his vast knowledge in 5 star cuisine to create five heavenly dishes using aphrodisiac ingredients as a theme.
Starting with freshly imported French oysters, followed by home cured Norwegian salmon, a 48hour sous vide South African abalone in a fennel & ginseng soup, a duo of Maine lobster & Australian Veal for a main with all finally finished by a chili chocolate fondue.
Included is champagne on arrival, a flower for the fairer half and a take away gift of home made chocolate truffles; all to make for an unforgettable intimate dining experience.
Raffles Beijing Hotel is conveniently situated off east Chang'An Avenue in the heart of Beijing. With its artful French design, tasteful elegance, and atmosphere of regal luxury,
Chinese Valentines Night at Jaan will be delicious and passionate – ideal for making memories that will last a lifetime.
Date: August 13th, Tuesday
Price: RMB 788 +15% per person
Venue: JAAN Restaurant, Raffles Beijing Hotel 1st Floor Heritage Building, East 33 Chang An Avenue Beijing
Tel:6526 3388-4181
Opening Hours: Monday to Saturday
Dinner:18:30-22:30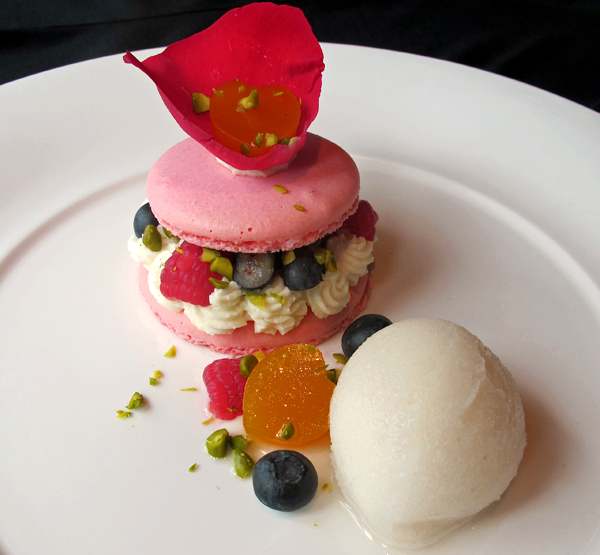 Photo provided to chinadaily.com.cn
Ultra-fashionable NOBU Beijing is romancing sweethearts with an 8-course feast of celebrity chef and NOBU founder Nobuyuki Matsuhisa's signature specialties for Chinese Valentine's Day on 13 August 2013.
The celebratory menu for couples is priced RMB 1,288 per person at one of the capital's trendiest restaurants, located at the JW Marriott Hotel.
Couples are welcomed with a traditional aphrodisiac appetizer of Oysters 2 Ways.
The extravaganza showcasing Nobuyuki Matsuhisa's trademark Peruvian-Japanese inspired cuisine continues with delicate 'Suzuki' sea bass carpaccio with yuzu dressing and 'Toro' tuna tataki & 'Kuruma ebi' Japanese tiger prawn sashimi salad with an aromatic and light coriander sauce.
Three more elegant seafood specialties tantalize taste buds – Baked scallop with shiso butter, Seared salmon with wakame karashisu miso, and King crab harumaki.
The featured main course is succulent grilled Wagyu beef steak, balanced with a refreshing, spicy apple wasabi salsa. The unique celebration is completed with a 'chef selection' of fresh sushi and shrimp & seasonal mushroom soup, followed with a 'Sweet Valentine' surprise for dessert. Each guest who orders this exclusive set menu will also receive a complimentary Chinese Valentine's Day cocktail.
NOBU Beijing has also refreshed its popular weekend Omakase 'Chef's Special' menu, served every Friday, Saturday and Sunday. Priced at RMB 380, this 4-course set menu starts with a choice of three appetisers, including spicy tuna tataki, yellowtail sashimi with dried miso, 'new style' salmon sashimi, scallop tiradito, seafood ceviche, beef tacos, rock shrimp tempura with butter ponzu sauce, pork belly on butter lettuce and Peruvian-style chicken anticucho, followed by salad, main course and dessert.
NOBU Beijing also continues to offer a 15% discount at NOBU Bar during Happy Hour from 6-8:30 pm every day.
At the heart of NOBU Beijing's commitment to its guests is Nobuyuki Matsuhisa's culinary philosophy. This stands for a culinary passion for eating and dining well, which means a commitment to providing guests with dishes made of only the freshest, most natural and finest imported ingredients available, as well as celebrating seasonality.
NOBU has been a magnet for food lovers and celebrities alike since opening to international acclaim in Beverly Hills in 1987. Renowned for its innovative fusion cuisine, the NOBU portfolio of restaurants today spans 25 cities across five continents.
Designed by American restaurant legend David Rockwell and located on the first floor of JW Marriott Hotel in Chaoyang's Central Business District, NOBU Beijing is the place to see and be seen in Beijing.
The restaurant serves all of NOBU's famous signature dishes as well as local specialties. Of particular international renown is the famous 'black cod saikyo yaki', golden crusted from a flavorful marinade of sake and miso.
NOBU's awards and honors have extended from Michelin stars in Beverly Hills, New York, Las Vegas and London to Nobuyuki Matsuhisa's personal acclaim as one of the world's most outstanding and influential chefs.
NOBU Beijing is located on the 1st floor of the JW Marriott Hotel, 83 Jian Guo Road, Chao Yang District, Beijing, China.
Opening Hours:
Lunch: 12:00 – 14:30 Monday to Friday
Dinner: 18:00 – 22:00 Daily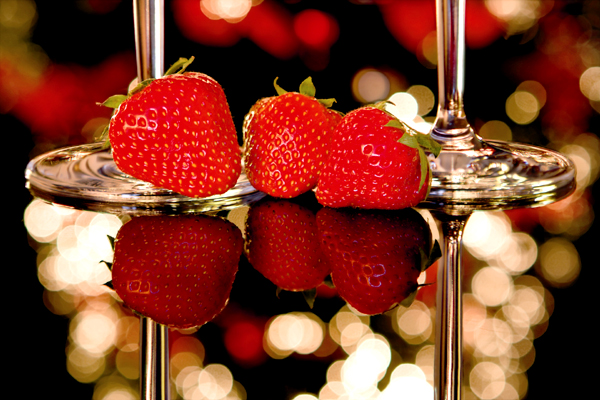 Photo provided to chinadaily.com.cn
Embark on a gastronomic journey in an incredibly wonderful ambiance full of touching melody and irresistible indulgence at The Ritz-Carlton, Beijing. Experience the unique romance on Chinese Valentine's Day!
While featuring a Romantic Lunch and Dinner menu during Chinese Valentine's Day on the 13th of August, Barolo will showcase a month long Romance-themed set of choices, together with 3 different "Bubbles" – Asti / Brut / Rose by MARTINI, all available by the glass and bottle. This is Barolo's Italian Romance in Beijing's summer breeze.
Classic Italian cuisine with a modern twist is served in quiet elegance and cozy ambiance of Barolo, where dining provides an exceptional Italian experience, defining the Italian lifestyle in Beijing.
RMB2, 188 per couple, including 5 courses and 2 glasses of Perrier Jouet Brut, and a unique flower and chocolate for every couple. (This special menu is available on August 13, 2013 only)
Romantic A La Cart Menu and classic Martini is available in the whole month of August.
Above rates are subject to 15% surcharge
Lunch: 11:30 am – 2:00 pm; Dinner: 6:00 pm – 10:00 pm
For more information or reservation, please contact 86-10-5908 8151