Chinese name: 鱼香茄子 (yú xiāng qié zi)
Style: Sichuan (Szechuan) Cuisine
Characteristics: Eggplant in Sichuan Style is a spicy dish, tasting soft.

Also named Yu-Shiang Eggplant (Sautéed with Spicy Garlic Sauce), eggplant in Sichuan style is one of the most popular home style dishes in Sichuan, just as its name implies. Eggplant is one of the vegetables proper for making spicy dish because of its strong ability of seasonings absorption, and this dish is just one of the representatives.
Ingredients:
1 eggplant, 200 g
1 egg
chopped ginger
chopped garlic
chopped green onion
cornstarch
broad bean paste
white sugar
soy sauce
vinegar
Note: the amount of the ingredients especially the seasonings listed above can be appropriately used according to one's personal taste.
Preparation:
1. Peel the eggplant. Clean it and then cut into 2-3 cm long strips. Put onto a plate.
2. Crack egg into a soup bowl or a small basin. Beat it up.
3. Prepare the wet cornstarch for the thickening later.

Methods:

Step 1: Add some cornstarch into the egg soup, and stir it until well mixed. Pour the eggplant strips into it, and stir again when every strip is coated with the egg soup with cornstarch.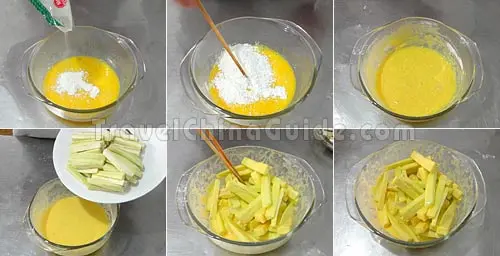 Step 2: Place a wok over high heat until hot. Add some cooking oil, and add in the processed eggplant strips one by one with chopsticks. Turn off the fire and remove them through a colander quickly when they look yellowish-white and put them back to the soup bowl.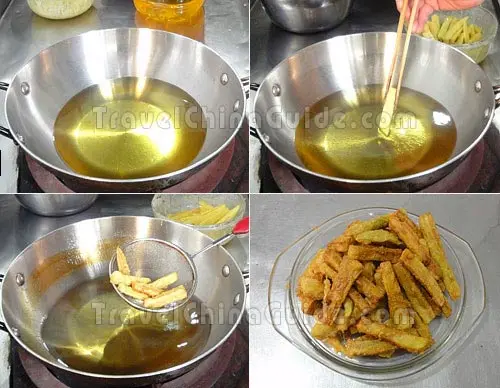 Step 3: Leave some cooking oil in the wok, swirling to coat the sides. Add in the broad bean paste, chopped green onion, garlic and ginger and stir-fry over high heat for about 20 seconds. Add some soy sauce and white sugar, and stir-fry them for another 5 seconds.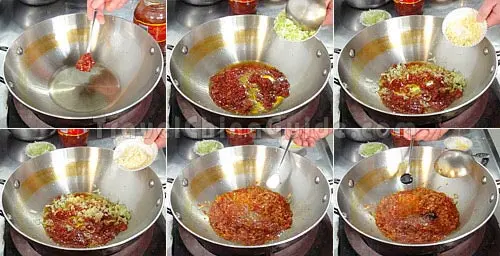 Step 4: Pour in the fried eggplant strips and add some boiling water. Stir-fry them for about 1-2 minutes when the eggplant strips turn soft and 100% cooked. Add some vinegar and wet constarch, stir-fry for 10 seconds more.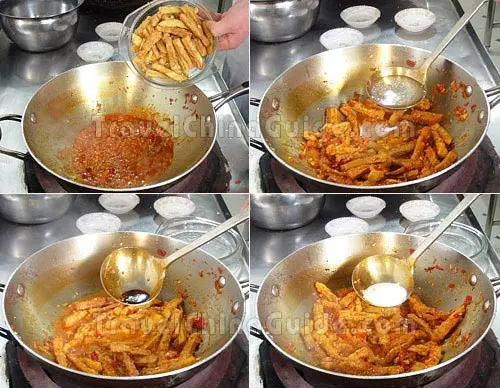 A plate of eggplant in Sichuan style, whose spicy flavor can be sniffed from far away, is ready to be eaten with rice.
Tips: if you like meat dishes, you can also add in some ground pork.