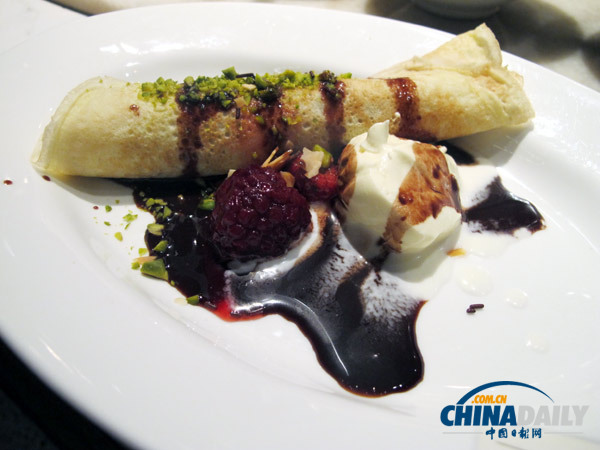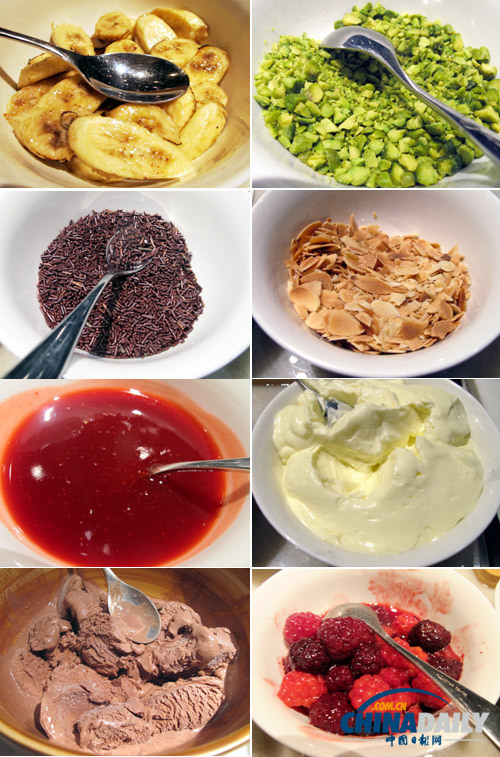 Ice creams are the best desserts for hot summer time,just pick up simple materials to get your favorite flavor.
Ingredients: Egg roll wrappers, sliced banana, pistachio nuts, chocolate sprinkles, sliced almonds , cranberry jam, ice cream, raspberries.
Directions:
1. Put some sliced bananas and a spoon of chocolate ice cream on the egg roll wrapper;
2. Roll the egg pancake.
3. Cover the cake with pistachio nuts, cranberry jam, chocolate sprinkles, sliced almonds and put cranberry jam, a scoop of ice cream, and raspberries or whatever fruits you like on the plate.