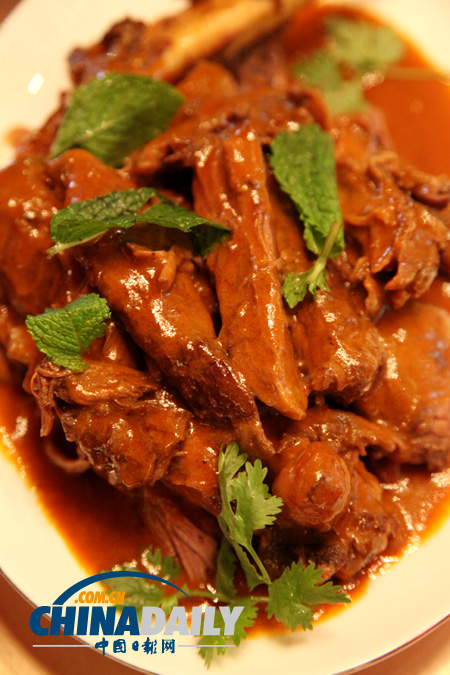 Akkha Pinda (Leg of lamb braised with onion, tomato, yogurt and spices, finished with Rum)
INGREDIENTS:
Lamb leg with bone:450g
Ghee: 50g
Whole spices: 10g
Sliced onion:100g
Fried onion:50g
Ginger garlic paste:25g
Red chili paste:10g
Chili powder:10g
Jeera powder:5g
Dhaniya powder:5g
Garam masala powder:10g
Salt:according to your taste
Mutton stock:4L
Chop carrot:25g
Chop celery:25g
Chop ginger:25g
PROCEDURES:
1.Heat ghee in a handi, sauté whole spices, sliced onion, chopped carrot, chopped celery,chopped ginger till golden brown. Add the lamb leg.
2.Add all powder masalas. Add red chilli paste and sauté nicely. Add stock and let it cook.
3.Once it is about to done, add all other ingredients and check for taste.
4.Cut the cooked lamb according to the required size. Arrange the cut lamb in a platter and cover it with the sauce in the pan.
5.Finish it with ginger julienne and chop coriander.