[Photo/CFP]
Mushroom is rich in protein and vitamin but low in fat and no cholesterol. Eating mushroom can aid more female hormones, helpful in anti-aging and skin glow. Besides high levels of protein, vitamin C in 100g mushroom can reach 206.28 mg and beta carotene can convert into vitamin A.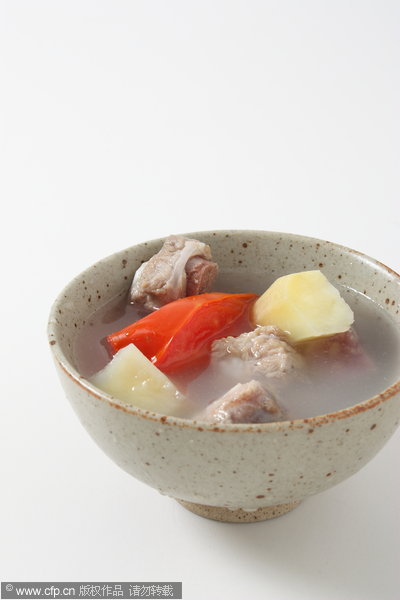 [Photo/CFP]
Sweet potato is rich in mucin and vitamin C. Eating it can lower both the level of cholesterol and certain types of fat, useful in strengthening the spleen and stomach as well as reinforcing the kidneys. In this way, it can make the skin healthy. Sweet potato can protect the skin and aid the fight against anti-aging.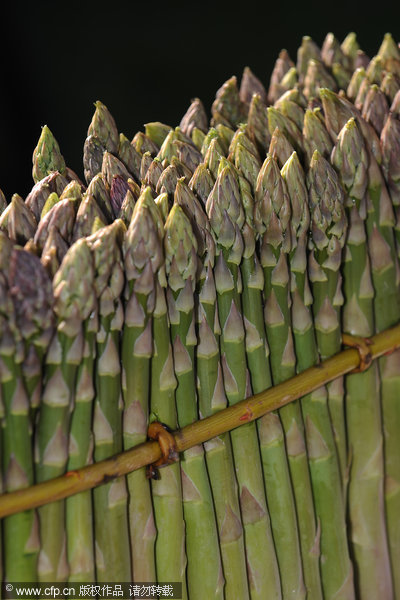 [Photo/CFP]
Asparagus contains selenium that can defer senility and prevent diseases relevant to over oxidation of fat. If we eat asparagus on a regular basis, our skin will become healthy and clear.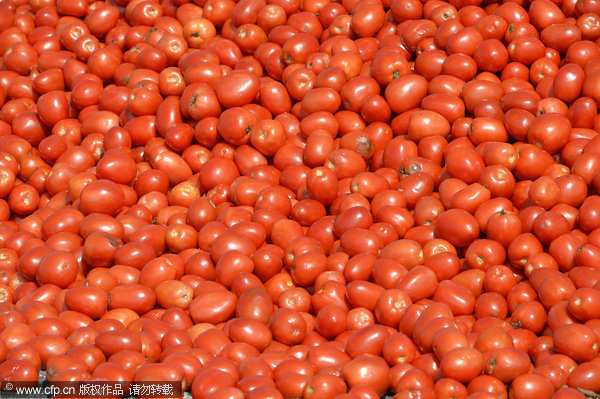 [Photo/CFP]
Honored as the depositary of vitamin C,the tomato is nutritious and has a high value in cosmesis and medicinal properties. It is rich vitamins A, B and C and levels of minerals like iron, magnesium and calcium, which is rarely seen in other vegetables. Eating tomato on a regular basis can replenish blood, invigorate vitality and make your skin glowing.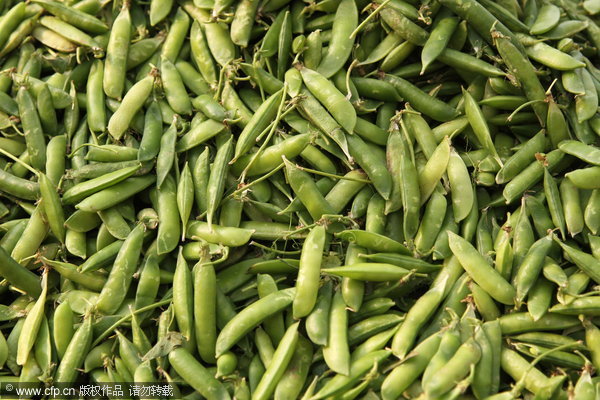 [Photo/CFP]
According to the Compendium of Materia Medica, pea can remove black spots on skin so as to improve skin tone. It is rich in pro-vitamin A, which can be turned to vitamin A and can help build bright skin.